Amrita Pantry Byron Bay is an initiative of Amrita Australia Limited and Amma Byron Bay. We work with local organisations to support people in need in the local Byron Bay and surrounds community through donations of food and other essential items.
As part of this initiative Amrita Pantry Byron Bay has collaborated with the Byron Bay Community Centre supplying, packing and helping to deliver hampers for those in need during the Covid pandemic lockdown. We have also packed and supplied Christmas hampers through the Mullumbimby Neighbourhood Centre.
We look forward to growing Amrita Pantry – Byron Bay to be of further support to the community and warmly welcome requests from organisations interested in working with us.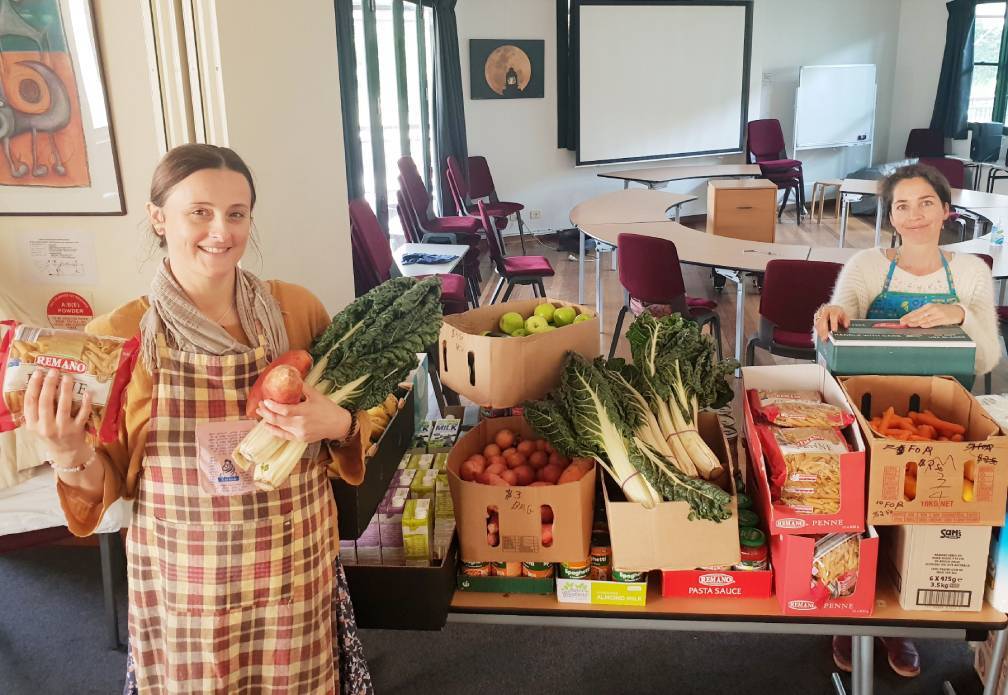 HOW CAN I HELP?
To donate goods please call 0429 057 783
Help is always welcome. To volunteer with shopping, packing or delivering food boxes please call: 0478490828 or email

[email protected]

To support the initiative from outside of Byron Bay you can help us buy food and other essential items through a tax deductible financial donation to Amrita Australia Limited
Thank you for your support!