9000km Walk of Love
14 February to 30 April 2021
A 9,000 km charity walk to support Amma's humanitarian projects.
Inspired by Amma, people all over Europe started a "Walk of Love" last year. Let's keep the momentum going on the Australian stage of this big love relay! 
For 30 years Amma has come to Australia to give us her embrace, a precious experience that has helped millions of people find peace and serenity. Amma's programs have also always been an important time to raise donations for Amma's Embracing the World humanitarian projects. This year due to Covid it is not possible for Amma to travel.
Let's make sure that the great river of generosity and support continues! Please join us for a charity walk from 14 February to 30 April with the aim to raise funds for Amma's Embracing the World charities. During the period when we would usually meet Amma in Australia, we can continue to contribute to her mission and thus help those most in need here in Australia and overseas, simply by walking!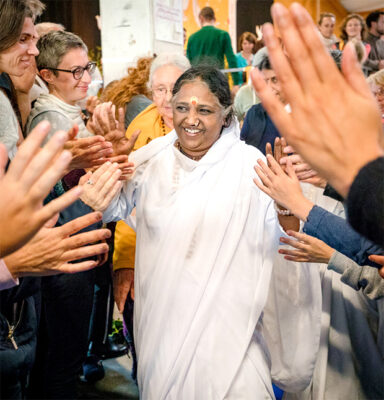 "Where there is love, there is no distance." Amma