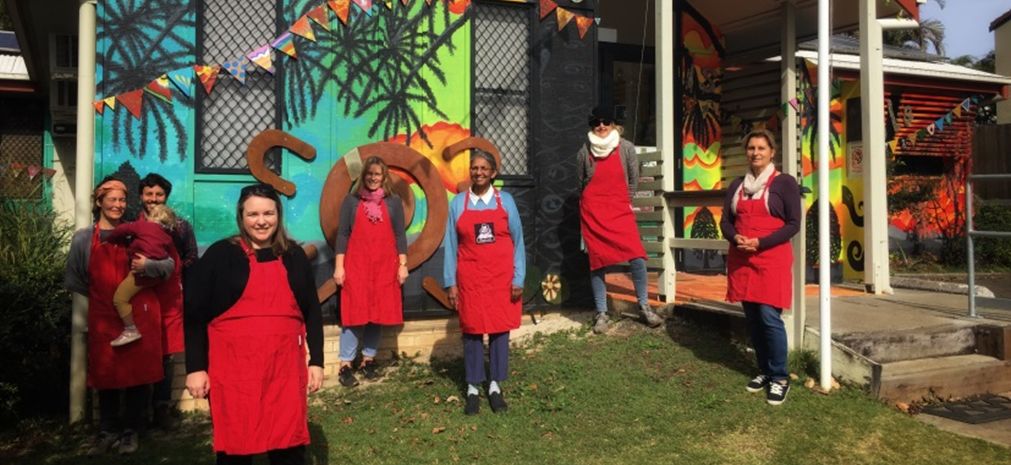 Mother's Kitchen Sunshine Coast began in August 2020.  It is a monthly service, offering a nutritious two-course lunch from the Nambour Community Centre for the homeless and those in vulnerable situations.
Mother's Kitchen Sunshine Coast will be supported by the Greenfriends Community Garden as well as the Nambour Community Centre Garden.  Both gardens are regularly tended by volunteers from the Sunshine Coast Amma Group.
Mother's Kitchen Sunshine Coast
Where: Nambour Community Centre, 2 Shearer St, Nambour (google map)
When: Monday following the 1st Sunday of each month
How it is run?
Volunteers are involved in shopping, preparing food, cooking, serving and cleaning. We are always looking for more volunteers.
How do I volunteer?
To offer your help or to make further enquiries, please email [email protected]
How else can I help?
If you would like to support this worthwhile service but cannot volunteer in a physical sense, then tax deductible donations to Amrita Australia Limited can be made online. Funds are used to cover the cost of ingredients and incidental expenses in running the program.
Thank you for your support!