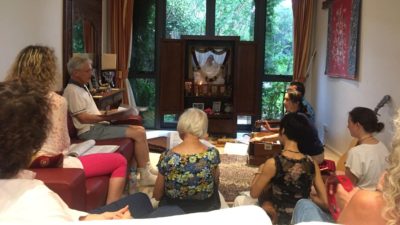 Amma's tour dates are confirmed
… and we are just waiting for the retreat details to be uploaded on our recently updated main website. Please see the tour details here .
I hope you are planning to receive Amma's Darshan in at least one of the cities that she is visiting in April. Amma is visiting Australian only every two years, so please do not miss this life-changing opportunity. Tour brochures will become available soon for you to distribute and invite people. Also in this month's newsletter, we have information on events this month and IAM meditation in March.